by
posted 01/13/2022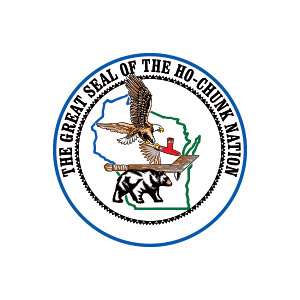 Welcome to Ho Chunk Nation.
(Black River Falls, WI AP/UPI) A new era has begun in for the Ho Chunga people. Chieftan Christopher Foltin Announced in December of 2021, that a western PA social club guised as an adult hockey league, will honor the "People with the big voice" nation by using the HO CHUNK name and likelihood in their upcoming season.
The Ho-Chunk Nation is comprised of twelve clans, or family groups, in two distinct moieties — Those-who-are above (Thunder, Warrior, Eagle and Pigeon), and Those-who-are-on-earth (Bear, Buffalo, Deer, Wolf, Elk, Fish, Water Spirit, and Snake) — each with distinct responsibilities such as judicial matters, health and safety, and civic governance. The complex kinship of the Ho-Chunk Nation is illuminated by the over ninety terms of address for male kinship in Hocąk. With political correctness running amok throughout our current culture. We reached out to the WI based elders to get consent. Their only request was to name each member of the NAHL Ho Chunk team. They Are Listed Below.
28 - Chris Foltin - Soft Belly Fish
30 - Frank Cekus - Tone Deaf Water Spirit
96 - Paul Danner - Scanner Pigeon
66 - Sean Engel - Deer with Head down
70 - Jeff Henk - Elk in Red
17 - Todd Long - Thunder boards when miss net
37 - Glenn McPeek - Fish and Chips
57 - Brett Murawski - Wounded Wolf
20 - Jerel Patch - Follicle Warrior
55 - Robert Rodgers - Snake bitten
19 - Doug Schliebner - Too Many Water Spirit
67 - Jeff Stipetic - Bear Essential
81 - Chris Torcaso - Buffalo Wing